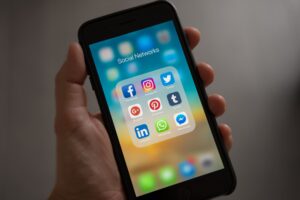 Just like the world of SEO, the world of Paid Media has been upended by the wave of automation and AI tools currently taking over the market. With each successive cohort of potential candidates looking into the landscape of Paid Media roles, employers need to update their job descriptions, as skill sets are evolving at a blistering pace.
That being said, in 2023, there are certainly still some constants. 
It's not just about AI and automation these days – although they do play a big part, as we'll discuss later. It's also about how candidates perceive the difference between working at an agency or in a client-side role. It's about knowing which new formats of content you'll need them to master. It's about keeping pace with each new update from Google, Facebook, Amazon and even Bing – which has 1.3 billion monthly users at this point.
So, let's dive in and have a look at everything potential employers in the space need to know to recruit top talent.
Agency vs client-side: the day to day
There's a big difference between working at an agency versus being in a client-side role. So many candidates look at Paid Media roles out of a hunger for knowledge and a thirst to exist in a fast-moving market, and both of these routes offer completely different experiences.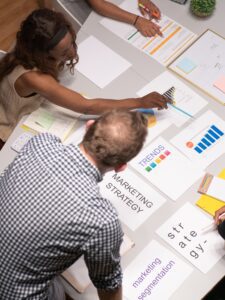 Paid Media agencies – especially established ones – have large amounts of clients, which means two key things. Firstly, budgets are often higher, which can give a Paid Media team more meaty projects to get their teeth into. Those teams will also be engaging with clients and projects from across different industries, which opens them up to the chance to develop a broad skill set.
However, this can be a double-edged sword. Paid Media professionals may find themselves overstretched if they're working on too many projects at once, and so Paid Media agencies need to show candidates that they understand this and already take steps to prevent burnout among their teams.
While some people may flourish in a hectic agency environment, others may feel more drawn to working in a client-side role, where they can dig deep into working with one brand. Client-side Paid Media professionals are more likely to see projects through all the way and see their work bear fruit.
The challenge for hiring in-house Paid Media professionals is ensuring that they remain engaged even if their projects aren't as varied as their agency counterparts. For that, building opportunities to train, develop and learn new skills into the DNA of their role will go a long way towards creating an attractive position.
The changing landscape of Paid Media
There's no escaping the impact of AI and automation on the Paid Media sector. Google has invested huge amounts of money fleshing out their automation options as a way to improve campaign performance, with other tech giants quickly following suit. And while AI is still an evolving quantity, its impact within the next decade is predicted to be equally significant.
In a similar vein, Smart Bidding – which uses machine learning to optimise conversions – is taking more of the human element out of the Paid Media process.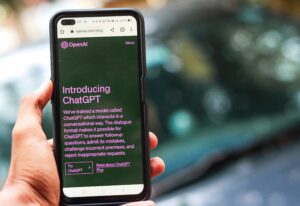 While some might be concerned about technology replacing human input, employers should in fact embrace these new advances when they look for Paid Media candidates. For starters, automation and machine learning give Paid Media professionals more tools with which to accurately predict future click-through rates, identify winning bids and analyse the chances of conversion.
But they will also streamline a Paid Media professional's day-to-day role, in turn giving them more time to focus on creatively rewarding areas like analytics and strategy.
From platform to platform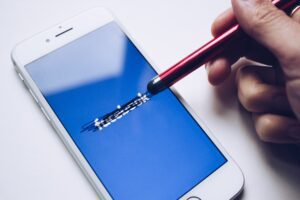 When it comes to skills, employers need to look for Paid Media candidates with an understanding of several different platforms and content formats.
Facebook and Google will still remain essential. Social media platforms like Facebook will always have massive audiences, and in a world where 70% of people check social media every day, no Paid Media campaign can afford to ignore this. Similarly, as Google's advanced audience targeting tools and comprehensive Ads Data Hub are so embedded into the world of Paid Media, proficiency in this domain will always be in demand.
However, Amazon has secured their place as the world's third-biggest advertiser, nipping on the heels of Google and Facebook in a race to the top. This is largely due to buyer intent – Amazon users are naturally more predisposed to buying something than Google and Facebook users, which has massive implications for the industry.
And in the search engine world, Bing is rapidly reasserting itself against Google's dominance. With Microsoft Advertising – what used to be Bing Ads – reaching an audience of more than a billion users, companies need to look for Paid Media candidates who aren't overlooking Bing.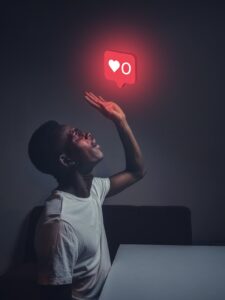 It doesn't stop here, though. New media formats emerge every day: bumper video ads, voice and visual searching, collaborative filtering, and even the YouTube masthead are all proving themselves as both powerful and profitable locations for Paid Media campaign operators to drive results.
In the end, hiring top Paid Media talent is going to be an exhilarating journey. While it seems like there's lots of moving parts, it's about understanding what you as an employer need to prioritise for your next round of hires, and it's always easier with a helping hand. If you're ready to take the leap, don't hesitate to get in touch!