It's an inspiring time to be looking for a new role, especially in the tech and marketing sectors. High salaries, remote work, and perks are no longer the only deciding factors for potential hires, especially in the post-covid world. So, what's replaced them as the way to tell a winning company apart from the rest of the crowd?
Employer values are where it's at in 2023. From Environmental, Social and Governance (ESG) initiatives to a commitment to the responsible use of AI, companies are striving to positively outdo each other and attract the top talent. Candidates can now be super selective: we've broken down what this means for you as a professional – let's dive in!
First ask: What are your own values?
Before you even start to think about what kind of company you'd like to look for, it's time for a bit of introspection. What are your values?
'Values' is an inherently subjective word. It could refer to work-life balance, to your career and salary aspirations, as well as to how your target companies actually operate. In any case, it's crucial to be able to identify what an immediate red flag looks like for you, as well as what you'd be willing to compromise on.
A good recruiter – once you're at that stage – will be able to help you analyse your thoughts on the matter. If you've never thought about this before, friends and family can be a good place to start brainstorming.
How do you apply your values to the job hunt process?
It all kicks off with a bit of individual research.
Some companies publish their own statistics about important ethical or value-driven points. Internationally recognised certifications like B Corp status and an offset certificate are just the tip of the iceberg, although they're definitely useful starting points.
Often, people are keen to be part of the change but don't think they can make a difference themselves. Seeking out a B Corp is a great way of knowing your ambitions will be matched and your efforts will be part of something bigger (hint: a B Corp recruiter like Henry Nicholas will be particularly good at finding companies that match your own values!).
Similarly easy to find on Google are press mentions of the employer in question. Good news might turn up first, but it's hard to get away with blatant misconduct without it ending up online, so don't be scared to check out the 2nd and 3rd pages of results.
If you're concerned about AI use, for example, you could see whether they have some kind of public page describing their policies. If you're concerned about gender equality and the pay gap, look for salary policy information that companies have published themselves or seek out industry-wide guides like the Henry Nicholas 2023 Salary Guide.
Values at different stages of your career
There's also the question of how far you have progressed in your career. If you're just starting to climb the ladder, you might feel like finding an employer who matches your values is less of a priority than finding an employer, period – especially if you're entering a competitive job market.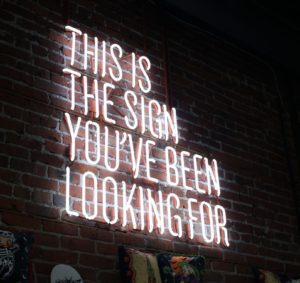 If you've not got much experience under your belt, it can also be trickier to figure out what your values are in terms of a company's governance. How can you know what your stance is on things like hybrid working or performance culture if you're still trying to get your foot in the door? But these are questions you need to consider – even an entry-level position can be the first of many years with that company, and the fit needs to be right.
If you're a more senior applicant, the picture is very different. For one, you've done your years in the junior trenches to know what you want from a role and what's non-negotiable.
For another, you've got more clout behind you to ask questions about a company's values during the interview stage. Questions like: 
Is being a 'high performer' purely based around hitting traditional targets, or is there an impact aspect to it too?

What is the culture like with regards to communication around shared goals? 

Are the employer's clients or customers reputable themselves?
Taking a step towards a new role
Job hunting in 2023 is about so much more than salary. Once you've got a handle on your own values and a few target companies or industries in mind, you're ready for the next step. Whatever stage you're at in your journey, it's always good to have someone to help you get your foot in the door.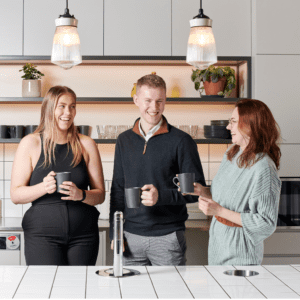 With decades of collective experience, Henry Nicholas' talented sector-specific consultants can help you find your next dream job anywhere in the country. Plus, they'll have all the inside knowledge that'll help you cut the hunting process in half, whether you're looking for ESG-friendly employers, those that give a percentage of their profits back to charity, or both! 
Upload your CV today to start your journey and find an employer whose values match your own.