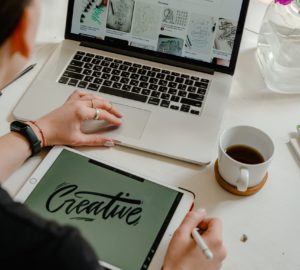 The creative industries are set to contribute a massive £28 billion to the UK economy in the next three years. But although the sector is flourishing, it can be difficult for employers to find the right skills and candidates to fill creative roles.
Whether you're seeking a senior designer or a 3D visualiser, recruiting for creative candidates is a unique challenge. From evaluating their degree of technical skill to digging into their creative process, knowing how to spot those talents in an application or unearth them in an interview isn't always straightforward.
To take a deeper look at how companies can find the ideal candidates for creative roles in 2023, we spoke to Dan Thomas – a senior recruitment consultant at Henry Nicholas and a specialist in the design and creative sector.
Understanding your needs as an employer
As with any candidate search, the first step in finding the perfect fit for a creative role is getting to grips with your own needs as a company. "A lot can depend on the state of the market," Dan says. "If the market's tough and you're not able to hire lots of people, you might be looking for a designer with a lot of strings to their bow."
The size of your current team is also an important factor. For example, let's say a candidate with a broad, multidisciplinary skill set applies to two companies, one big and one small. The small company may see a design candidate who also has experience in web and motion design, and jump at the opportunity to augment the skills they have on tap.
But a larger company will potentially see things differently. While a jack-of-all-trades might still be of interest, the organisation will likely already have multiple teams specialised in each domain. In that case, a candidate with a deep understanding of one discipline is going to be more valuable than a generalist.
From the portfolio to the interview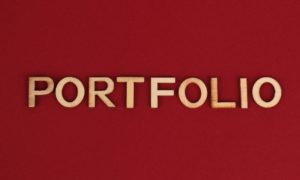 For creative candidate searches, everything starts with the portfolio.
"At the end of the day, the proof is in the pudding," Dan says. "The portfolio is a true reflection of what the candidate can do, much more than their CV is."
Most of the time, assessing that portfolio isn't an issue. Companies often assign people with design experience – perhaps even the head of the design team – to look through the applications. It's only when prospective employers get to the interview stage that they start to encounter some difficulty.
"Fortunately, a good recruiter can help come up with competency-based interview questions to close the gap," Dan says. "There's no shame in admitting that you may not have enough experience in judging a creative candidate's merits, even as a senior employee."
Structuring creative interviews or even knowing how long they should take is another common issue. It's often the case that employers think they've extracted all the information they need from a candidate, when in reality they've missed an opportunity to dig deeper into specific aspects like the candidate's design process.
"Sometimes a portfolio will just show you a final design," Dan says. "The interview is your chance to find out how much input the designer had in that project, their thought process and how they got to the final outcome."
The importance of retention
Building a world-class creative team isn't just about being a strong interviewer and handing out offers. It's also about ensuring candidates are excited to accept them and to stick around for the long term.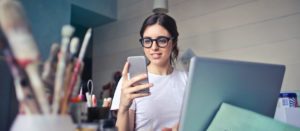 Your hiring process, onboarding and the offer you make to candidates should all be optimised for retention. In a nutshell, you need to create an environment in which creatives feel stimulated to achieve their best work and see themselves enjoying a long-term future.
To maximise your ability to retain top talent, you need to approach recruitment with one eye looking further ahead than the interview and job offer. There are a few factors at play here. Are there clear progression opportunities at your company? Do you offer enough creative freedom and autonomy? Show empathy, consider their personal circumstances, improve your perks packages – it all helps.
Consider also the values that candidates might be looking for in a company – their attitude towards flexible working, how they recognise and reward contribution, and their Environmental, Social and Governance (ESG) commitments. Working with a recruiter who understands those values themselves – such as one with B Corp accreditation – can help you better communicate them to prospective candidates.
In any case, it's almost always easier to retain an employee than to keep hiring replacements, not to mention cheaper.
"Think about the cost of bringing a new employee up to speed, training them, seeing how they mesh with the team, and all those other onboarding tasks. If they don't work out, it can be a big financial blow," Dan says.
A holistic approach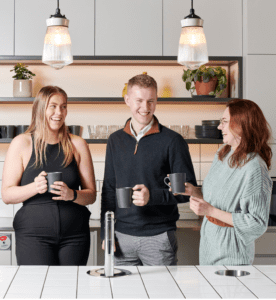 With the wide variety of roles, challenges and skills in the creative sector, there's no one-size-fits-all approach to recruiting creative candidates. However, your ability to effectively fill creative roles will always depend on three things:
Your understanding of what specific design skills you need to find
Your ability to analyse portfolios and thoroughly examine talent during interviews
Your ability to understand what current and future employees want – whether it's more money or a sweeter benefits plan.
Want to kick things up a notch as you continue your 2023 hiring efforts? Henry Nicholas' specialised team of recruiters will help hone your creative job briefs and match them with the best talent in the sector.
Check the official Henry Nicholas 2023 Salary Guide for more insight, or get in touch with us directly to kick things off.