Jobs in marketing, advertising and creative sectors: the salaries, opportunities and trends
The future is bright for job candidates in the creative, marketing and advertising sectors. With an increasingly competitive job market and the rise of new geographical hubs, 2023 is a uniquely promising time to be on the look out – whether you're hoping to break into the sector or transition into your next role.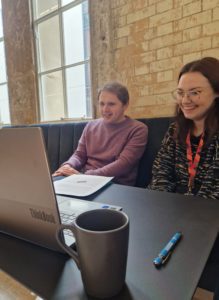 To give you an accurate breakdown of what to expect, we spoke to specialist recruiters Nick and Chloe, who are constantly communicating with clients and candidates in the marketing, advertising and creative industries.
Salaries: a 2023 industry snapshot
Doing more with less has been a mantra for hundreds of agencies and other businesses in recent times. Yet in the creative, marketing and advertising sectors, the rate of annual pay growth for both total pay and regular pay was 6.1% at the end of 2022 – excluding the pandemic period, that's the strongest rate in recent years!
In a nutshell, it's a good time to be in these industries. As we outlined in the Henry Nicholas 2023 salary guide, for the marketing and PR industry, junior execs at the lowest end of the scale are looking at an average of roughly £30,000 per year, which increases to roughly £90,000 at Director level.
If you're a brand marketer, at junior level, you can expect an average of £24,000, which can go up to £100,000 for a Brand Director. Meanwhile, fresh faces in the content & social departments are looking at an average of £27,000, increasing to around £75,000 for a Head of Content. Digital marketers on the other hand, can expect to start at around £32,000, increasing to £95,000 for Digital Marketing Directors. Sure, pay isn't always everything, but it's nice to know you're being taken care of, right?
There is a down side however. Across the board in these fields, career progression isn't always guaranteed within the same organisation. Only 16.3% of marketers received a promotion last year, which might explain why so many candidates are now looking for greener pastures in other companies.
The major opportunities for creative, marketing and advertising candidates
The last few years have been difficult for anyone looking to make their next career leap. Nobody wanted to risk their job security during the pandemic – but things are looking up again. 
"Potential candidates may have spent 2-3 years in a silo, tolerating it at best and hating it at worst, and want to move into a specific sector," Nick explains. "They know what skills they bring to the table, and where they can apply it to other roles and climb the ladder faster."
In sectors like creative, marketing and advertising, it's normal to see talent hopping from agency to agency, snapping up a more senior role each time rather than stagnating and waiting for a promotion. 
"The more support they can get from their recruiter – whether it's about aligning expectations or helping them prepare for an interview – the higher their chances will be," Chloe added.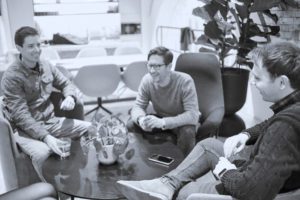 Proving your fit: experience and personality
It's worth noting that creative, marketing and advertising roles often have overlapping skill sets. People working in agencies will pick up a wide range of skills with touch points in different areas.
The biggest opportunities will go to those marketers who aren't just able to show that their work looks good, but delivers as well – whether that's increasing sales or reducing retention. In terms of the hiring process, businesses prioritise commercial experience above other 'soft skills'. Nothing beats having actually spent time in the trenches, delivering results for clients.
Nick mentions a teacher who reached out looking to pivot into a marketing role. "For her to get her foot in the door, she'd have to start at the beginning while building up her skill set. If she applied for a role and went up against a marketing graduate with relevant placement experience, an agency would be more likely to pick them over her."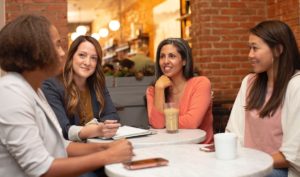 Having said that, personality also plays a big part. Agency culture is close-knit and supportive, and teams want someone whom they can bounce off and collaborate with. So sometimes, a candidate may not be the perfect fit in terms of experience level, but their enthusiasm and attitude for the role will propel them into contention.
Sometimes to find professionals with the right mix of skills, we need to dig deeper in our conversations. One of our recent candidates applied for a junior marketing executive role for an agency, and on face value, her CV wasn't quite a perfect fit to the job description. When we interviewed her though, we found she had a winning personality and the right community values. Plus, her experience was more advanced than she'd let on.
We gave the client our insight and after several rounds of interviews, they offered her the job. "You've got to read between the lines of a CV sometimes," Chloe says. "It's not always the person with the most experience that gets the job – it's the person who will be the best fit within the team."
Trends: the rise of digital and a geographic shift
The biggest trend in the marketing, advertising, and creative industries over the last few years has been the evolution of digital marketing. 
Most professionals in this day and age use a smartphone and some form of social media. The digital world is in our hands and in our pockets, making digital marketing an essential for today's businesses. Banner ads for search terms are the norm. Specialists in PPC, SEO, and paid social are in high demand across the board.
"We all love the annual John Lewis Christmas ad," Nick says, "but the amount of people watching live TV is decreasing, and an online marketing presence is much more valuable to businesses."
Geography is also a key aspect of the major changes unfolding in the industry, too. The North is fast being recognised as a digital powerhouse – Manchester is Europe's leading digital city, with a £5bn economy and around 58,000 people employed in around 10,000 businesses.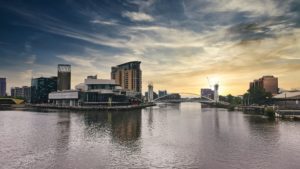 While big brands might still call London home, candidates looking to find their next role in an agency aren't limited to the capital. Henry Nicholas has recently set up a dedicated team to support agencies and candidates in Manchester, as well as the rest of Yorkshire, Lancashire and Cheshire.
Finding the right fit for a role is a fine art that can't be accomplished by job boards anymore. If you're looking for your next creative, marketing or advertising career move, get in touch with Nick or Chloe today. You can also learn more about what you can expect in the
Henry Nicholas 2023 salary guide
.